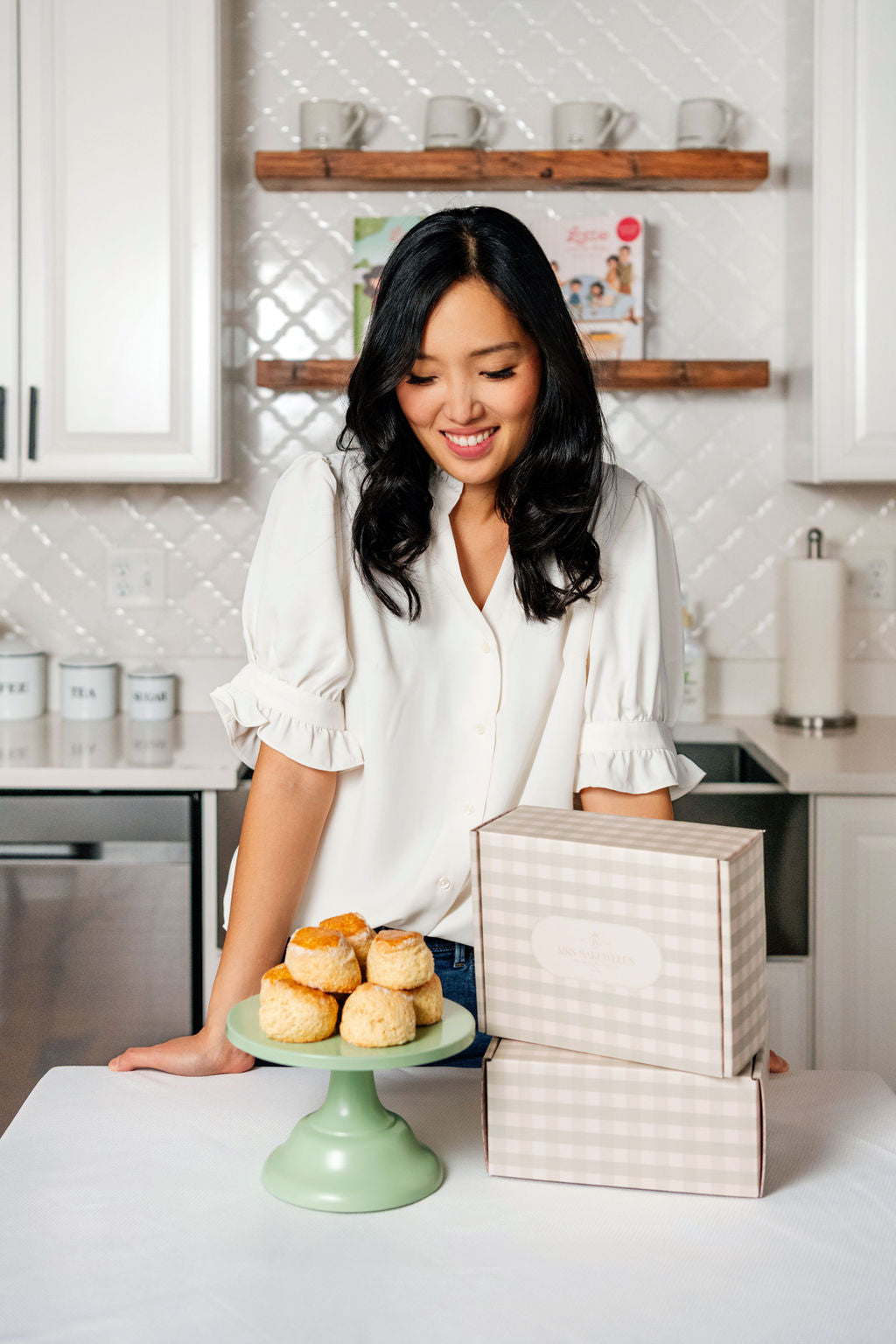 Meet Mrs. Bakewell
Rose Bakewell's love of England, British history, and baking, ultimately led her to be the founder of the first and only Cream Tea Company in the United States of America — Mrs. Bakewell's.
Enthralled with British culture and wanting authentic British foods but unable to find any in the states, she brought England to her home, where she turned her kitchen into her own British restaurant and tea room. Without making them herself, there was no way to try foods such as Yorkshire pudding, Victoria sandwiches, or clotted cream.
Having thrown more tea parties in her time than she could remember, she realized there was always an occasion where having tea was just the answer and believes life has few
pleasures quite as splendid as afternoon tea.
Rose was also chosen to be a contestant on the American version of "The Great British Bake Off," called "The Great American Baking Show," thanks to her love for developing recipes.
Mrs. Bakewell's Mission is to bring the joy of cream tea to America. This ritual is a welcome break from a hectic day and so much more than dainty little scones and tea but a lifestyle filled with manners and etiquette, leading to better communication and relations with people.
She hopes that by sharing Mrs. Bakewell's Cream Tea, people can create memories and traditions that nurture much-needed and well-deserved pause during the commotions of life.
Mrs. Bakewell's cream tea boxes are the epitome of a quintessential English tradition, thoughtfully curated in a premium gift box.
Our scrumptious, classic English scones transport you to England from the comfort of your home. Each scone is handmade using the finest ingredients.
We source velvety clotted cream from England and delicious strawberry preserves from France.
Mrs. Bakewell's Cream Tea boxes Cream Tea boxes will bring countless memorable moments for you and your loved ones for many years to come.
Did You Know The Difference?
Cream Tea

Cream tea consists of Classic English Scones, clotted cream, and jam. Mrs. Bakewell's Classic English Scones are different than the American version of scones as you won't be finding any sugar glazes on top.

Afternoon Tea

Afternoon tea consists of Finger sandwiches, Scones with clotted cream and jam, and mini cakes and pastries.

High Tea

High tea is not what you think. It's dinner! It's a hearty meal consisting of meats, cheeses, baked foods, and vegetables, all served with tea after a hard day's work. It's simply called high tea because it's served at a high table.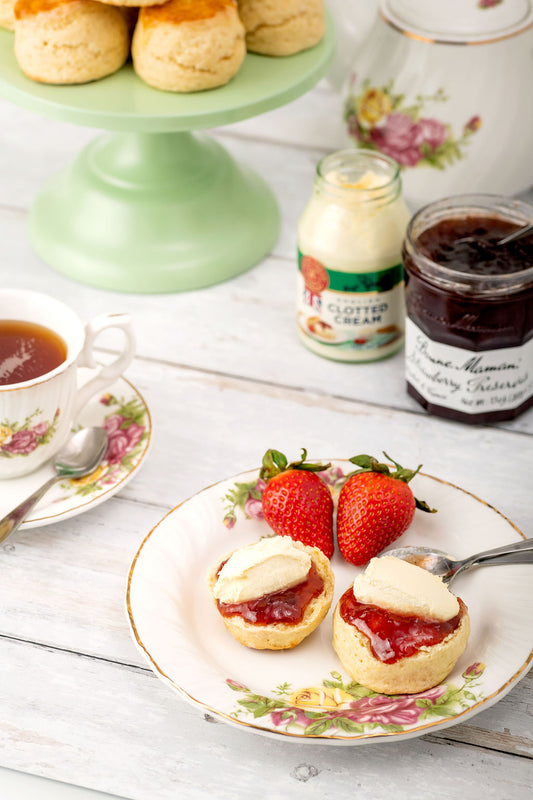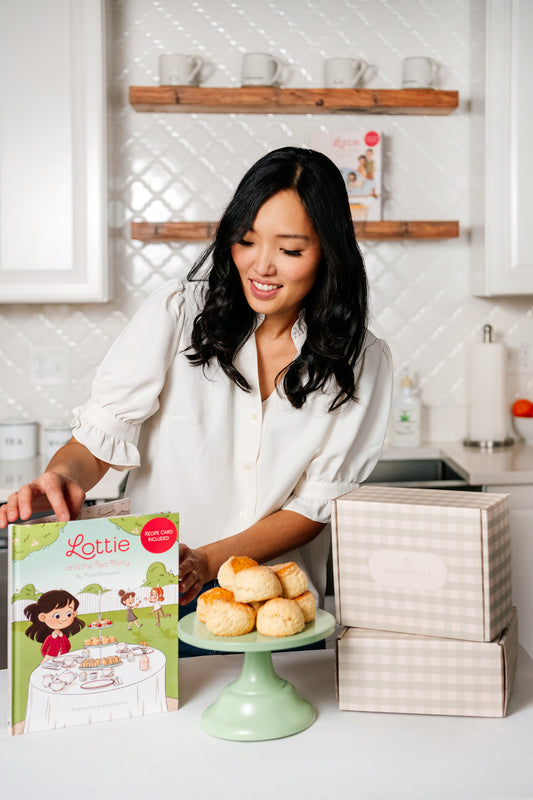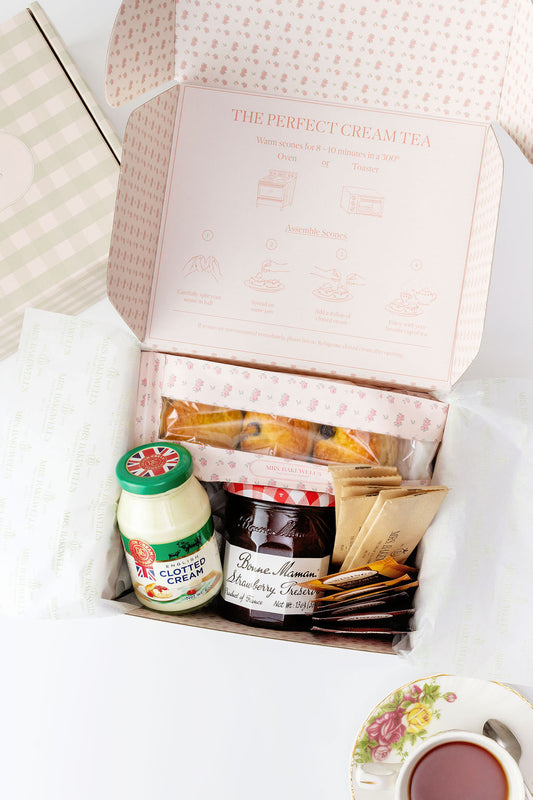 Whether you pronounce it "scone" rhyming with "bone" or "skon" rhyming with "gone", Mrs. Bakewell's scones are a wonderful treat for everyone — as long as you don't call it a biscuit.
Bake along with Lottie!
Rose Bakewell is an accomplished author and passionate baker who has been dedicated to creating a unique and engaging children's book series since 2016.
Her first book, "Lottie and the Tea Party," earned her a prestigious writer's award and was published in Montgomery Magazine, as well as being featured in Tea Time magazine and the Today Show. Rose's books are not just entertaining and educational, but also include one of her delicious recipes in each story, allowing readers to experience the joy of baking with their children.
Through her series, Rose aims to inspire etiquette, teach valuable baking skills, and transport readers into the magical world of Lottie.
Discover more about the Lottie Series below!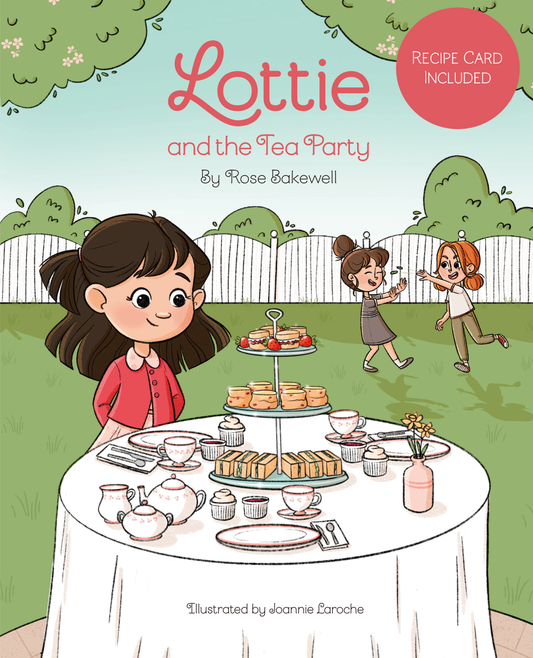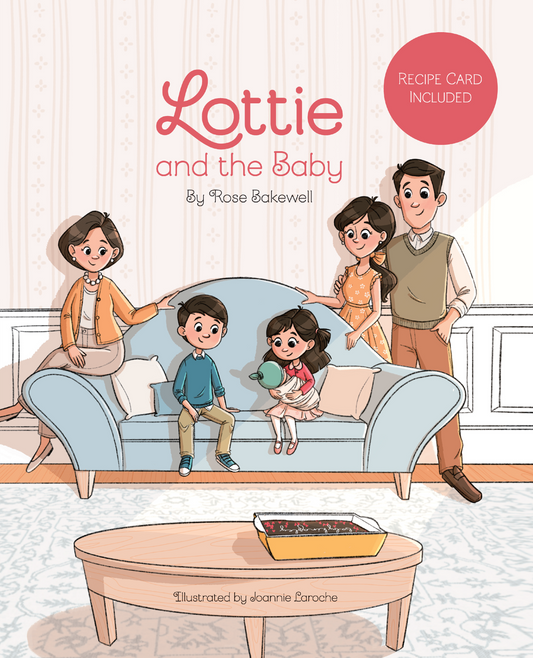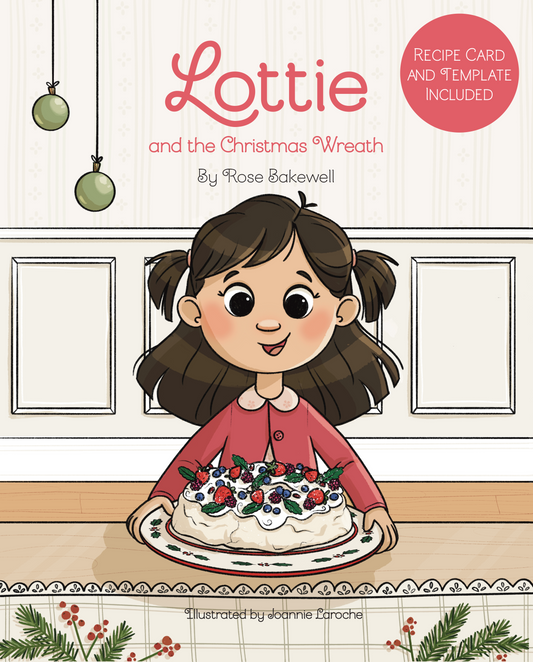 Shop Mrs. Bakewell's Cream Tea Boxes